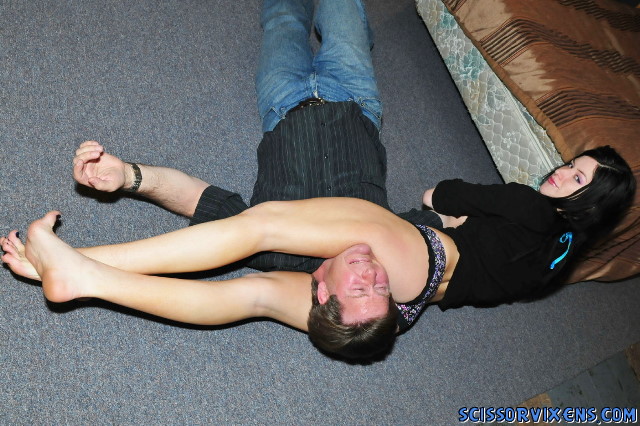 Long-legged
Clarisa returns to ScissorVixens.com to put her bossy boss in
his place! She calls in sick and says she can't make it to
the office because of a sore throat but her boss isn't "buying"
it. So he stops by her apartment after hours to pay her a
visit expecting to catch her in a lie. Oops...wrong move
Mr. Boss! Clarisa doesn't like unannounced visits when
she's sick...especially by her boss! So instead of
catching her in a lie...Clarisa catches him between her thighs
and shows him what a REAL sore throat feels like!
Clarisa is
one of those girls with a personality as sweet as cherry pie!
And that doesn't really change much even after you break the ice
with her. But I can tell you for certain...this girl can
SQUEEEEZE! At 5'9" tall she is all legs and those legs
have no problem fitting around your neck, body or whatever else
she desires and forcing you to tap-out!
So check out
Clarisa in her latest ScissorVixen video titled 'Sore Scissors'!

Download:link mediafire or box.net
click here to download

_________________
How to download? you just click to the link and wait 5 second then click in "SKIP ADS" in top-right screen, it redirect to download link and you can download