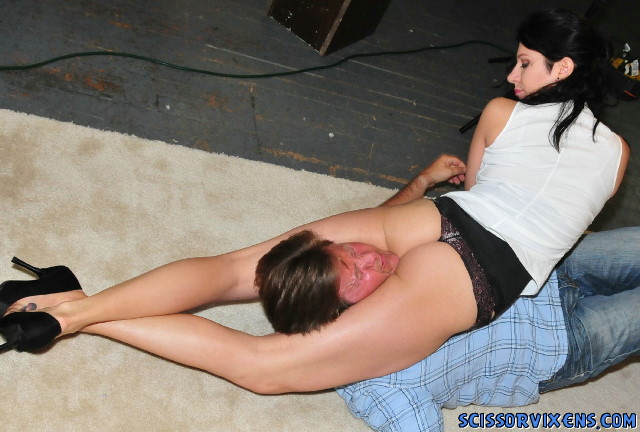 Drew's a photographer annoyingly texting Betty Jaded
about the shoot that day, and when she comes in moments
later, she's pissed that all those texts, 50 in all,
came during another shoot in which that photographer
finally fired her for being at her cellphone so much. So
Betty's answer to Drew? Do all the scissors he's been
waiting for as hard and brutally as possible, totally
ignoring his frantic tapping submissions and nearly
shattering his skull in the process! She forgoes the
video she was going to make for the real deal, blasting
his face in her meaty, muscular thighs until it beams
red, cracking his throat with throttling figure fours
and nearly tearing his hips out of the sockets with
devastating grapevines! She uses her legs like the
weapons they are and in the end, her Scissor Text should
read "Lights Out Drew!" as she goes off in search of HIS
checkbook!
Screenshots:



Download:

link box.net

Part 1
Part 2
Part 3
Part 4
Part 5

mirror mediafire.com

Part1
Part2
Part3
Part4
Part5