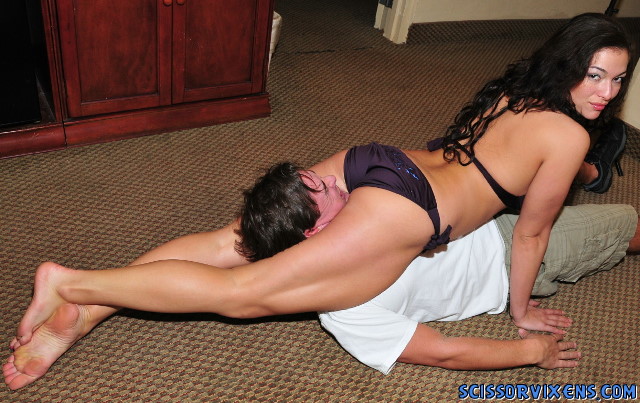 In 'Turning Out His Lights' well known session girl,
Frankie Z, has no problem doing just that after her
boyfriend starts complaining about the lights being left
on. The 5'8" tall drop-dead gorgeous fitness model is
tired of listening to him bitch so she really gives him
something to whine about! She wraps her long, muscular
thighs around his head and says..."Oh...I'll turn out
the lights alright...I'll turn your lights out instead!"
Frankie Z has one of the most brutal reverse head
scissors in the business and she administers her
trademark scissor hold several times causing him to
quickly tap out. But she is equally effective at
crushing her victims into screaming submission with
every other kind of conceivable scissor hold which she
does as well. In the end, when she's had her fun and
it's finally time to turn out his lights, she once again
calls upon her knock-out squeeze - the reverse head
scissors - and it's finally lights out for her victim!
Screenshot:



Download:

link box.com


Part 1
Part 2
Part 3
Part 4
Part 5

mirror mediafire.com

Part1
Part2
Part3
Part4
Part5