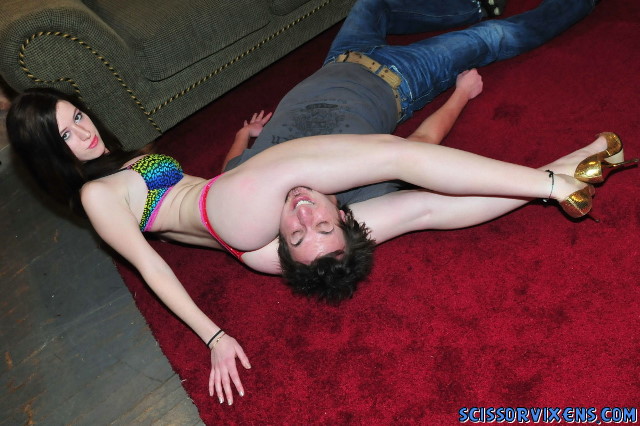 Gorgeous Clarisa debuts in her first ScissorVixen video
playing the role of a young lady who is finally fed up
with having her packages stolen! She calls the delivery
company and tells them to deliver the next package on a
certain day and at a certain time so that she can
finally catch the package thieve in action.
So when she finally confronts him with her package in
his hands she goes ballistic and forces him into her
apartment where she delivers her own kind of package, a
scissor package, around his scrawny neck! Watch as
Clarisa works her package stealing victim over and over
in one crushing scissor hold after the other including
murderous reverse head scissors, throat busting
figure-4's, body scissors that nearly slice him in half
and eye-bulging front head scissors!
In the end she tells him she wants all of her packages
back or else she'll come find him and deliver her
scissor package once again!
Download:link mediafire or box.net
click here to download