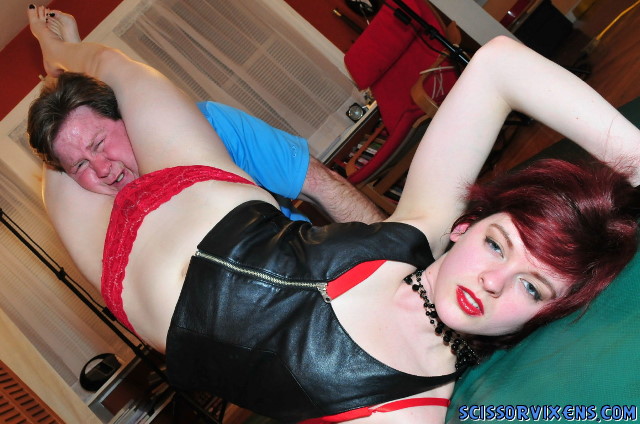 At 6 ft. tall with incredibly long and
insanely STRONG thighs Ms. Savannah Sly is most
certainly worthy of one of our savage scissor series
videos! Drew was planning on taking all of the savage
scissors himself but quickly changed his mind, before
losing it, after the first few scissors from Ms.
Savannah's crushing squeeze. Drew was fortunate enough
to somehow talk his volunteer helper into becoming his
volunteer victim once again and taking some of the
punishment from Savannah's murderous thighs. At one
point she applies a reverse head scissors on the
volunteer victim that was so tight and powerful that his
eyes were literally bulging out of their sockets and he
quickly taps out saying..."Woe...I almost got knocked
out there!". With Ms. Savannah Sly you have to make sure
you keep your hands free and ready to tap out on a
moment's notice or you'll be knocked out by one of the
most powerful and savage scissors you will find
anywhere!
Download:

link mediafire or box.net


click here to download