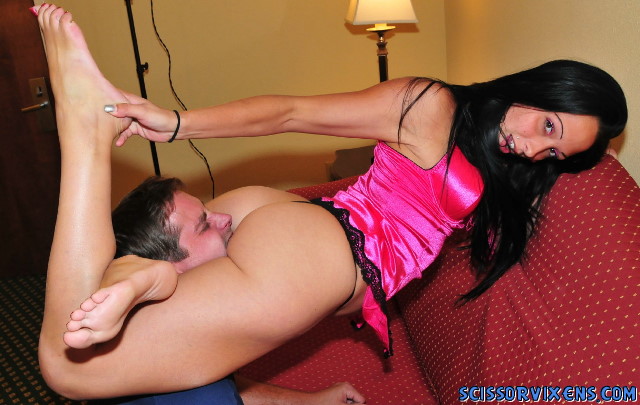 Cherokee returns to ScissorVixens.com
this time to show her SAVAGE scissor side and to
challenge all of you 'bad boys' who think you can handle
her squeeeeeze! Dressed in a sexy pink nighty and
black thong Cherokee unleashes a series of non-stop
savage scissors on her helpless victim. Not only does
she enjoy physically dominating him with her scissors
but she also enjoys verbally taunting him as well.
But it doesn't stop there...Cherokee often looks right
into the camera at YOU, the viewer, and says things like
"Don't you wish it was your little head right there
getting squeezed by my thighs!?" and "I LOVE putting a
beating on men!". No doubt Cherokee loves putting
the hurt on men using her gorgeous, dancer thighs and
she challenges any man who thinks he can take her SAVAGE
scissors!


Download:

link mediafire or box.net


click here to download

_________________
How to download? you just click to the link and wait 5 second then click in "SKIP ADS" in top-right screen, it redirect to download link and you can download