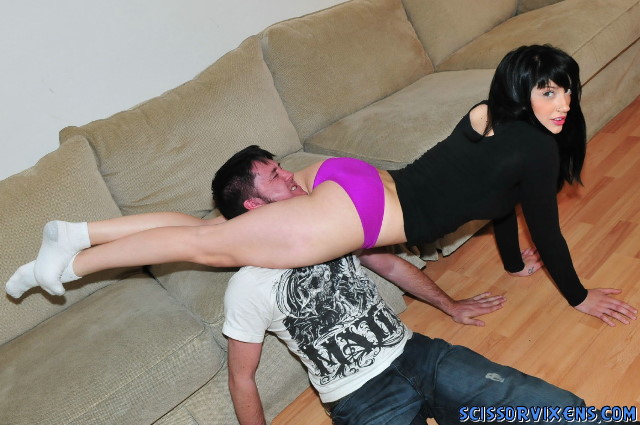 We heard a
lot about this beautiful girl from the suburbs of Philly, Pa.
We were told all about her extensive athletic background which
includes soccer, track and field and basketball and how she
loves riding her bicycle everywhere in the big city of
Philadelphia. We were also warned of her short temper and
how she doesn't take shit for no one unless you are looking for
a fight with a young, beautiful woman like Miss Iris!
So in her
debut video Miss Iris has decided she's had enough of her pushy roommate
after he takes off with her bicycle and returns long after she
needs it. She gives him an earful but he doesn't want to
hear it and gives it right back. So Miss Iris decides to
give him more than just an earful by wrapping her long, lean
thighs around his head and squeeeezing some respect out of him!
So check out
our latest ScissorVixen, Miss Iris, in her debut ScissorVixen
video titled 'Ride My Scissor-Cycle!!'.
Download:link mediafire or box.net
click here to download

_________________
How to download? you just click to the link and wait 5 second then click in "SKIP ADS" in top-right screen, it redirect to download link and you can download