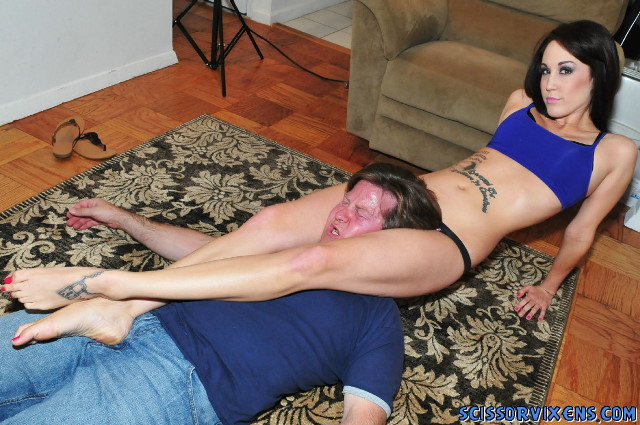 Incredibly
GORGEOUS NYC domme, Miss Lindsey Leigh, is every bit as bratty
as any ScissorVixen we've ever worked with. Just watching
her in action you certainly get the impression this girl
GENUINELY LOVES to dominate and beat-up the boys!
After
returning home from the gym she is confronted at her apartment by
one of the gym members who she stole a toll booth Easy Pass from. He
tells her it fell out of his gym bag but she corrects him
telling him with a cocky grin..."No...actually I took it out of
your gym bag so what are you going to do about it!?".
Watch Miss
Lindsey Leigh give him a different kind of Easy Pass between her
long, lean and powerful thighs...an Easy 'Scissor' Pass that
is!!

Download:link mediafire or box.net
click here to download

_________________
How to download? you just click to the link and wait 5 second then click in "SKIP ADS" in top-right screen, it redirect to download link and you can download